My name is Carmen C. Wilson, and I'm Los Angeles based Makeup Artist with 8 years of experience. While most of my training has been through lab internships or assisting with on set makeup applications; I have also taken sculpting classes at Cinema Makeup School, Casey Love's Realistic Airbrush class, Neil Gorton's Silicone Appliance Master Class, Temptu's airbrush workshop, and many Stan Winston School online classes. Over the years, I've had the wonderful opportunity to work on various full-length features (one-of-which premiered at Sundance 2016), short films, music videos, events, a billboard ad, and a fashion magazine spread.

Currently, I am looking for work on-set or in a effects lab. In summary, I am eager to create the next big thing while growing my network.





Powered by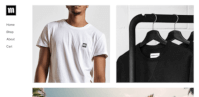 Create your own unique website with customizable templates.